Being a change agent - how you can make successful, long-term change happen in organizations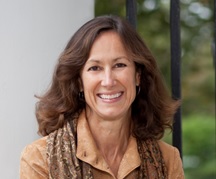 Thursday, May 7 6:00 to 8:00 pm HBS Cumnock 220
Light bites, snacks and refreshments will be served.
Kathleen L. McGinn is the Cahners-Rabb Professor of Business Administration at Harvard Business School and Chair of Harvard Business School's Doctoral Programs, having previously served as Director of Research and Senior Associate Dean for Faculty Development. Professor McGinn's work focuses on the role of gender at work and in negotiations.

In this interactive session, she will use the compelling story of how a small group of young HBS alumnae worked to open the doors of the Harvard Club of New York to women to illustrate a path for planned, proactive change in organizations. She will also discuss how women students at HBS used this process to drive the School's administration to take action and work toward full parity for women in the MBA program. Learn how you can apply this path to achieve change in your organization.
HBSWA Member and Guest of Member: $30, Non-member: $50
Enjoy the benefits of HBSWA membership by joining or renewing today!
Harvard Business School Women's Association
Inspiring Women to Lead with Courage and Conviction