Virtual Learning Series: Captalism at Risk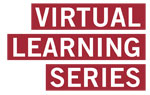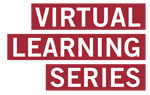 These virtual lunchtime events--available to all HBS clubs worldwide--are only for paid members of the alumni clubs. Membership in the HBSWA is rolling, so please join any time to take advantage of this special series as well as other HBSWA member only events and discounted event prices.
February 9
,
2012

11:00am - 12:00 noon EST
Professors Joe Bower, Dutch Leonard, and Lynn Paine
Capitalism at Risk
Drawing on their book, Capitalism at Risk: Rethinking the Role of Business, Professors Bower, Leonard, and
Paine will discuss their perspective and findings about the state of capitalism worldwide.
In Capitalism at Risk, the authors ask: How can the future of capitalism be secured? And who should spearhead the effort? Many observers point to government, but Bowers et. al. argue otherwise. "While they agree that governments must play a role, they maintain that businesses should lead the way. Indeed, for enterprising companies, the current threats to market capitalism present vital opportunities. Drawing on discussions with business leaders around the world, the authors argue that companies must stop seeing themselves as bystanders and instead develop innovative business strategies that address the disruptors, produce profitable growth, and strengthen institutions at the community, national, and international levels."
Professor Bower is the Baker Foundation Professor of Business Administration and has been a leader in general management at HBS for 45 years. He is a graduate of Harvard College and received his MBA and DBA at Harvard Business School.
Professor Leonard is Eliot I. Snider and Family Professor of Business Administration at HBS and George F. Baker, Jr. Professor of Public Sector Management at the John F. Kennedy School of Government.
Professor Paine is the John G. McLean Professor of Business Administration and a Senior Associate Dean. She received a BA from Smith College, J.D. from Harvard Law School, and a D.Phil. from Oxford University.